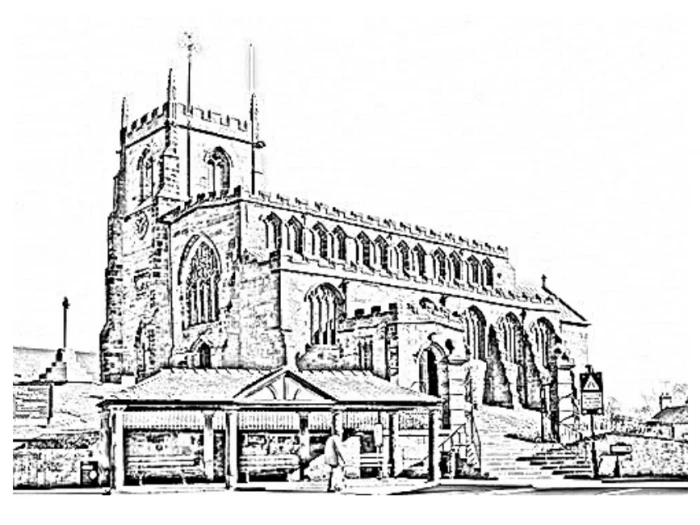 Audlem Parish Council has been undergoing a face lift in recent months. Not only has the website been upgraded but the council has welcomed a number of new members over the past few months with the effort to find more members continuing.
New website
Similar to AudlemOnline, the new Audlem Parish Council website www.audlempc.co.uk features a latest news section where the Council will post minutes from the meetings, updates from ongoing projects, and activities the council looks after.
There is also a 'Report it' header, for members of the Audlem community to find out how to inform the relevant part of Cheshire East Council on issues that arise relating to the state of our roads and amenities.
Community groups seeking financial support may wish to apply to the council for a grant, there is a form available to download under 'Grant Scheme'. In addition there are lots of documents for community view, ranging from the policies the council, as a local government organisation must have in place and adhere to, as well as reports on the ongoing project work the council manages.
"We're very grateful to the ThenMedia team for getting the website upgraded, it's such a vital means of communication between the council and community. We're looking forward to being able to share information about the progress of projects, such as Turnpike field more regularly as there's a lot planned for 2021."
Interim clerk Paul Barton
New year, new faces
2021 sees a new line up for Audlem Parish Council. Joining the team as co-opted councillors are:
Margaret Duys, Catherine Gresty and Andrew Bicknell.
Sadly our Chairperson, Steve Boyes is leaving the area in early March to move to Lancashire (a tough move as a Yorkshireman!). Steve has fulfilled the role for two years and will be greatly missed. We therefore we will be looking to appoint a new (temporary) chairperson at the next meeting, until positions can be finalised at the AGM later in the year. More details about the new councillors will be updated on the website shortly.
Could you be a councillor?
There are a number of vacancies on the Parish Council to fill. Please see the advert in the latest news section on the APC website.
Looking forward in 2021
Along with progressing the project work of the council (updates will be posted to the website), a new clerk is to be recruited. This vital role is pivotal to the smooth running of the council, again, please see the advert on the new website.
Watch this space for more news from APC!