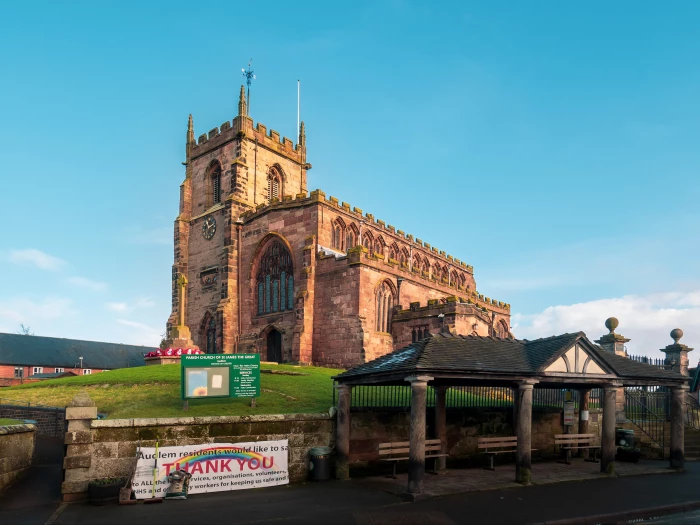 Cheshire East Council is asking for feedback from residents on plans to introduce an on-demand rural bus service that will not be tied to a specific route.
Two branded 'midi' 16-seater buses with low-floor access will be available 7am-7pm, Monday to Saturday. There will a doorstep pick-up service for less mobile passengers and booking will be made using a mobile phone app or telephone call. A third vehicle will be available at peak times.
The service will cover a wide area south of Nantwich, and include Bunbury, Wrenbury, Audlem, and other villages where no commercial services are available.
Journeys will be scheduled to make maximum use of capacity. Passengers will get confirmation of a local boarding point where an 'at-door' pick up is not practical. A standard flat rate fare will be payable.
Cheshire East Council says if the trial is successful it could be rolled out on a permanent basis, with the potential to extend to other parts of the borough.
The Council has received £1.25 million in government rural mobility funding to trial
the service. A three-year pilot will start at the end of August or beginning of September.
The council is seeking help from residents to understand how the service is likely to be used by passengers and what the most popular trips could be. All feedback will help inform how the service is to operate to the best advantage of local residents.
The Council is consulting with town and parish councils, and also free car share schemes, to ensure the service complements and does not conflict with existing travel arrangements.
The Council's transport service, Transport Service Solutions, will purchase the new vehicles and operate the booking system.
The deadline for feedback is July 4th. To take part in the consultation please visit:
https://www.cheshireeast.gov.uk/council_and_democracy/council_information/consultations/consultations.aspx